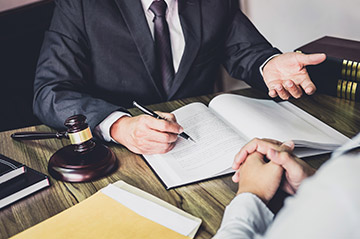 Federal Litigation involves courtroom proceedings held in United States District Courts, and are governed by both the Federal Rules of Civil Procedure and the specific procedural rules of the particular District where a case is tried. United States District Courts have exclusive jurisdiction over all matters relative to United States law including all Patent and Copyright matters and matters related to United States Trademarks. United States District Courts also regularly hear matters related to unfair competition and theft of trade secrets, especially when the claim is made under special United States laws related to unfair competition, theft of trade secrets or federal economic espionage.
There are United States District Courts throughout the United States and the case should be brought in the correct venue relative to the location of the parties and the dispute. Choosing the best and correct venue for any matter often involves a sophisticated calculus that will often affect the cost and outcome of a case.
SHERMAN IP's attorneys are well practiced in all manner of federal litigation regarding Intellectual Property disputes and regularly practice in Courts throughout the United States. SHERMAN IP attorneys obtain best possible outcomes for our clients in their matters and bring cases to resolution as quickly as possible.