A trademark is a name, slogan, logo, design or other device (including a scent, color, or sound) by which a business identifies itself and its products or services to its consumers. A trademark develops and enhances its value though usage over time in association with good or services by acquiring customer recognition. A trademark allows consumers the ability to distinguish goods and services between competitors. Be the One and Only®
Click here to view registered trademarks obtained by Sherman IP
In the US, trademark rights arise from use. The more the trademark is used, the stronger the consumer recognition of the trademark and the stronger the trademark. An unregistered trademark has common law rights which only protect that consumer recognition and is generally limited to that consumer recognition. Registering the trademark with the United States Trademark Office statutorily protects your rights throughout the United States and its territories and provides other statutory benefits to the trademark owner. A trademark may be registered separately in each state, in the entire United States through the United States Patent and Trademark Office (USPTO) and in foreign jurisdictions. SHERMAN IP attorneys have extensive experience pursuing strategies for registering and protecting your trademark rights in the United States and abroad.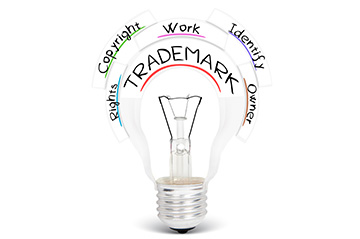 A company's trademark is more than just a calling card. It can be a company's most valuable asset due to its ability to be recognized by its customers as a mark of high quality and strong reputation. It is the brand by which customers identify the quality of goods and services; the hallmark which allows customers to differentiate a company from all others. The only way to Be the One and Only® is to register your trademark. The continuity of your ongoing customer relationships, and thereby the viability of your business, is your customers coming back for repeat goods and services; if they mistakenly go to your competitor, that lost sale can be the demise for your business. Register your trademark to protect your brand nationally. Be the One and Only®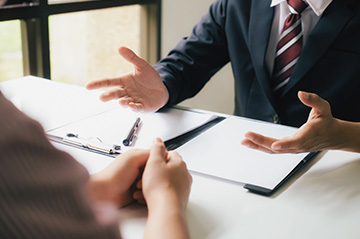 SHERMAN IP attorneys carefully and thoroughly conduct a detailed review of our client's trademarks, logos, packaging, and marketing efforts before beginning the registration process to advise you about how to best and most efficiently protect your rights. We provide years of experience and knowledge of issues encountered when attempting to register trademark rights. Often times, attempting to register a mark that is similar to an earlier-registered mark and used on similar goods or services is the largest hurdle to overcome in getting a trademark application allowed. SHERMAN IP attorneys have developed strategies to overcome these hurdles whether proactive before the registration process or reactive when a client comes to us with an issued office action from the USPTO.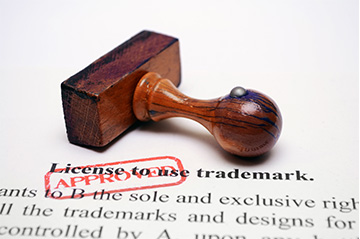 One of the critical factors to successful trademark registration is being recognized as the first business to use a trademark. This first-user status is achieved one of two ways:
Being first to actually use the trademark in association with goods and/or services. Actual use means that a person or business is using the trademark on products sold in commerce or associating the trademark with services in advertising or marketing.
"Fictional" priority of actual use legally recognized by filing an intent to use trademark application and maintaining the application until actual use occurs.
Since 1989, the USPTO has allowed applicants to file for trademark registration based on the bona fide intent to use (ITU) their mark. However, an ITU applicant must actually use the mark in commerce before a registration will be granted. Nevertheless, the ITU application is incredibly valuable if you have come up with a catchy name or slogan and want to protect it as an asset of your business. For the trademark application to be accepted, two conditions must be met: 1) the application is filed prior to another business filing their own ITU trademark application for, or actually using, a confusingly similar mark on similar goods or services; and 2) the applicant must complete the registration process and begin using the trademark within six months after the USPTO allows the application. This six-month deadline can be extended biannually up to three years provided there are legitimate reasons for the delay. Once proof of actual use is accepted by the USPTO, the trademark is officially placed on the United States Trademark Register. If you do decide to file an ITU application, it is important to act quickly as you want to establish the earliest date of use; this is especially true when you are investing significant time, money and emotional energy into creating a truly distinctive trademark, or when you plan a significant investment preparing to launch products or marketing campaigns. SHERMAN IP attorneys will thoughtfully examine your unique situation and advise on the best path for the protection of your trademarks.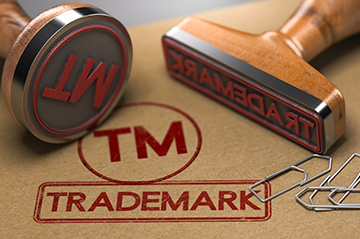 In an actual-use application, the USPTO requires the mark already be in use in commerce in association with its related goods or services. Usage can be through affixing the mark on the products, packaging and labels or through advertising and promoting the products and/or services in interstate commerce. Usage is demonstrated by submitting specimens to the USPTO showing the mark in association with the goods or services. Aside from conflicting trademark names, incorrect specimens are also a common reason why trademark applications are refused registration and become more costly. The USPTO has strict requirements when submitting specimens in a trademark application concerning the way trademarks are displayed in association with goods or services. Although this is a simple issue easily resolved by someone knowledgeable about the trademark application process, it is a common cause for objection to the trademark application. SHERMAN IP attorneys are experienced and knowledgeable about getting trademarks registered and will work with you in order to make your trademark application process flow efficiently and cost effectively.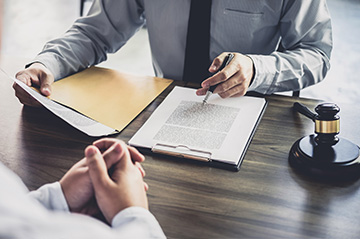 Once your trademark application is filed, it is circulated for examination by a Trademark Examining Attorney who reviews the application and determines whether the mark is entitled to registration according to strict rules developed by the United States Trademark Office in accordance with federal law. During the course of the Ex Parte Examination of the trademark application, the Trademark Examining Attorney may issue Official Actions asking the applicant to amend their claims of trademark rights or objecting to the application and inviting argument as to why the application should be allowed over obstacles to registration which the Trademark Examining Attorney alleges exist. Among these obstacles are prior similar registrations, or when the trademark application was incorrectly or incompletely filed by the applicant. SHERMAN IP attorneys are well versed in responding to these Office Actions as well as the specific rules and guidelines by which the Trademark Examining Attorney's opinions can be sustained or overturned. SHERMAN IP attorneys regularly overcome positions taken by Trademark Examining Attorneys through argument and amendment of the application. Often, SHERMAN IP attorneys have developed ongoing working relationships with the Trademark Examining Attorneys so that we can collaboratively resolve any issues and obtain an allowance of your trademark application. On occasion, however, the Trademark Examining Attorney will adhere to their position in a manner which your SHERMAN IP attorney feels is incorrect. On that occasion, SHERMAN IP attorneys are skilled in appealing your rejection to the Trademark Trial and Appeal Board (TTAB).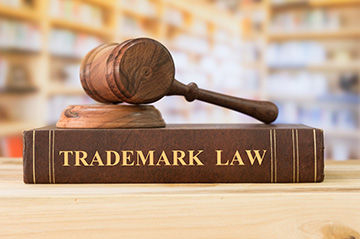 The Trademark Trial and Appeal Board (TTAB) is an administrative court within the United States Trademark Office which acts as a neutral party for certain trademark matters. The Trademark Trial and Appeal Board's (TTAB's) main function is to determine whether a trademark can be registered on the United States Trademark Register. There are three types of proceedings that are pursued within the TTAB: Appeals, Oppositions and Cancellations. Appeals are the most common proceedings handled by the Trademark Trial and Appeal Board (TTAB). During the application process, the Trademark Examining Attorney may decide to reject your application for federal trademark registration for various reasons. Once a Final Office Action is issued by the Trademark Examining Attorney who refuses to alter their position, the available vehicle to reverse that decision is by appealing to the Trademark Trial and Appeal Board (TTAB). SHERMAN IP attorneys have extensive experience practicing before the Trademark Trial and Appeal Board (TTAB) and are specially qualified to represent you in Trademark Trial and Appeal Board (TTAB) proceedings. In addition to appeals which are Ex Parte Proceedings, the TTAB also has the power to settle controversies between parties (Inter Parte Proceedings) about whether a trademark should be recorded on, or removed from, the United States Trademark Register. Although the Trademark Trial and Appeal Board (TTAB) does not have the power to award any monetary compensation to parties, Oppositions to trademark registration and Petitions for Cancellation of existing trademark registrations are routinely fought between parties before the Trademark Trial and Appeal Board (TTAB). An Opposition Proceeding occurs when one party chooses to oppose or "object to" another party's trademark application and attempts to stop someone from obtaining federal trademark registration for their mark. Similarly, a Cancellation Proceeding occurs when a party attempts to cancel a registered trademark from the United States Trademark Register. SHERMAN IP attorneys have extensive experience representing our clients in all matters before the Trademark Trial and Appeal Board (TTAB). Our success and track record allows us to effectively guide you in your strategy, to not only obtain your trademark rights, but to also protect you in all facets of the law.