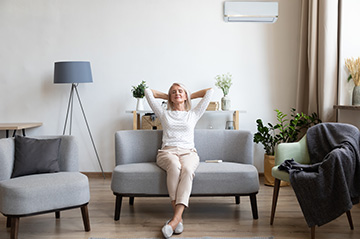 Control Legal™ is Sherman IP®'s flat fee, limited scope, pay-as-you-go program, that provides streamlined, expert attorney representation for trademark filings at the United States Patent and Trademark Office (USPTO).
With the Control Legal™ program, clients work directly with Sherman IP's expert trademark attorneys and experienced trademark paralegals to file or fix their trademark applications at the USPTO.
What sets Control Legal™ apart is that we provide you real U.S. legal representation, and we work directly with you as your attorneys. You simply provide us with the information or documents necessary to complete your application, and we do the rest. Sherman IP® is a U.S. law firm that specializes in representing clients before the USPTO. We don't just prepare forms for you to file by yourself like many other advertised trademark services. We don't "offshore" your work to people in Eastern Europe or Asia and tell you we are doing it like other services you see advertised. Your work is done here, by our U.S. based trademark attorneys and paralegals who you can talk to and work with.
We specialize in Intellectual Property protection and represent some of the largest companies in the world to protect their patents and trademarks at the USPTO. Our law firm has been operating and representing clients at the USPTO for more than a quarter century.
We're a known entity and we bring our expertise, knowledge and experience to your case in a cost-effective way in the Control Legal™ program.
You Control the Cost!™
The Control Legal™ program was developed by Sherman IP® as a cost-effective filing alternative for our clients. Oftentimes, a trademark registration can be obtained or fixed with just one filing. We look at your case, determine the best strategy to proceed and determine a flat fee to implement our strategy. If you agree, then you pay a single, flat fee for that specific work. You simply pay in advance with your credit card for the work you authorize. We won't charge you for any work you don't specifically authorize in advance. If there is any further work to be done, we'll tell you and you can decide if you want to authorize that separately. There won't be any surprise charges. We will advise you once each filing is complete, monitor your case and advise you about any updates about your case...for FREE!
You Control the Case!™
When you hire us, we are your attorneys! We appear before the USPTO on your behalf and advise you each step of the way. Because we are being hired for only one specific filing at a time under our limited scope Control Legal™ program, there won't be surprise bills. If there are additional services that are outside the limited filing scope that you authorized, then we will advise you what is specifically required. We will tell you the cost and we will ask you to decide if you want to proceed. If you don't authorize the work, we won't do it...and we won't charge you for it. It's that simple...you pay as you go!
The Control Legal™ program is intent on providing competent and thoughtful legal services for filing U.S. Trademark Applications and Trademark Office Actions responses at a low-cost, flat fee limited scope basis.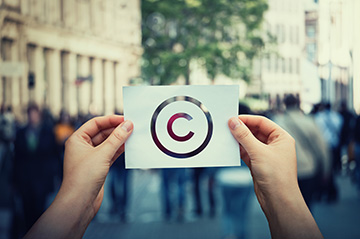 Sherman IP® spent years representing the largest companies in every industry protecting their Intellectual Property. We invested many years developing systems and methods to manage the high-volume of complex, inter-related cases to protect clients' intellectual property interests on a cost-effective basis.
This initiative in our firm was provided to the Los Angeles County Bar Association's SmartLaw Program to provide "an affordable way (for clients) to address legal needs." http://www.lacba.org/need-legal-help/smartlaw-flat-fees. The USPTO further promotes a similar philosophy for attorneys practicing before it, as does the State Bar of California and most other bar organizations in the United States.
In 2014, we began a multiple year development process creating similar systems to offer inexpensive and effective legal representation to the consuming public for trademark application filings. We built automated and streamlined systems and tools to eliminate unnecessary work and then passed the savings from those tools onto our clients while still maintaining the highest level of expertise and quality.
We first developed the AKeyMark® system, a self-directed trademark application on-boarding system. We patented systems for pay-as-you-go legal services (United State Patent Nos. 10,366,376 and 10,733,584 and other patents pending). Further, we encouraged remote connectivity with a lawyer long before COVID-19 made it a catch phrase. We did it because it was efficient, cost effective and we believe it is a better way to provide legal services to our clients. The culmination of these efforts is the Control Legal™ program.
Frequently Asked Questions Regarding Flat Fees